SpeedTalk Mobile provides prepaid plans to cell phones, Smartwatches and GPS Trackers. The company offers a wide variety of subscription wireless services at competitive prices.
To know how to activate your SpeedTalk Mobile Sim Card on speedtalkmobile.com/activate, follow the step-by-step instructions provided below.
Even if you want to keep your monthly expenses low, you can still get the best unlimited data plan. That wasn't always the case, as unlimited data plans were once among the most expensive options available, but options are more plentiful these days at many of the best phone carriers.
Yes, unlimited data plans can still be expensive, especially if you get your service from a major carrier and choose one of their perk-heavy plans. However, the best unlimited data plans are less expensive while still providing benefits such as free streaming services and hotspot data. If you give up those benefits, you can get unlimited data for even less. You can find unlimited data among Prepaid Phone Sim Cards if you look beyond the Big Three carriers, with SpeedTalk Mobile now offering unlimited talk and text for less than $7.50 per month.
It's useful to know what the best unlimited data plans are right now, because carriers frequently require you to sign up for one of their plans in order to take advantage of their best phone deals. Even if you don't need a phone right now, reviewing all of SpeedTalk Mobile's available plans may reveal a better plan than the one you currently have.
By researching the various options for best unlimited plans, you may find a new plan with better perks than the one you currently have, such as hotspot data, the ability to use your plan when traveling from state to state with Nation wide coverage and HD video streaming to go along with the unlimited talk, text, and data. Top-tier unlimited plans also include 4G LTE and 5G coverage, which is essential if you own one of the best 5G phones.
SpeedTalk Mobile is the carrier to choose if you don't want to pay a lot of money for a lot of data. Unlimited data is especially appealing, as plans start at just $7.50 per month. Unlike other mobile carriers, there are no contracts, no introductory offers for the first three months of service, and after that, you must sign up for a full year to keep that monthly rate. Our Unlimited plans are the price you pay. You can cancel or upgrade at any time. You get 4G LTE / 5G access with nationwide coverage for the price of the plan you select.
Aside from selecting a carrier that provides good service in your area — see our guide to the fastest wireless networks and ask friends and family about coverage — consider both price and perks. Choose the best unlimited data plans from major carriers ranging in price from $60 to $90 per month, or go with a discount carrier like SpeedTalk Mobile. Consider the benefits that each wireless plan offers with their various tiers of unlimited data.
Are you unsure whether you require unlimited data? Unless you regularly stream video and music, you can probably get by with a tiered data plan, such as those offered by AT&T and Verizon. However, on a monthly basis, it will cost you more.
The short answer is "yes," but there is a caveat. Many unlimited phone plans include a set amount of high-speed data that you can use (often referred to as a "premium" data allowance). This means that you'll get the fastest speeds your carrier offers up until that cap, after which you could potentially be slowed down during peak usage times (like in the morning or right after work). After that, you can continue to use your plan's data as much as you want, which is why your plan is technically unlimited—but you won't get those high speeds until the following month.
The long answer is maybe. It really depends. While all of these plans technically provide unlimited data, many of them will impose a restriction somewhere in the plan to limit you slightly.
Unlimited Starter customers may be throttled at any time. Unlimited Elite customers, on the other hand, no longer have to worry about caps. Do More, Play More, and Get More customers can have their data slowed after 50GB. 
There may also be restrictions on the video quality you can stream — some plans limit video streaming to 480p, requiring you to pay more for HD video streaming. Many plans also impose hotspot data limits, allowing only a limited amount of high-speed hotspot data. This isn't nearly as serious as it appears. Hotspotting is simply an added benefit for the average person, and being limited on it won't cost you much.
If you are looking to spend the day surfing, streaming, browsing, and playing? Then you'll want a plan with unlimited data! An Prepaid Phone Sim Cards allows you to ensure that your entire family has enough data to enjoy all of their favorite activities… without having to worry about pesky (and expensive) overage charges.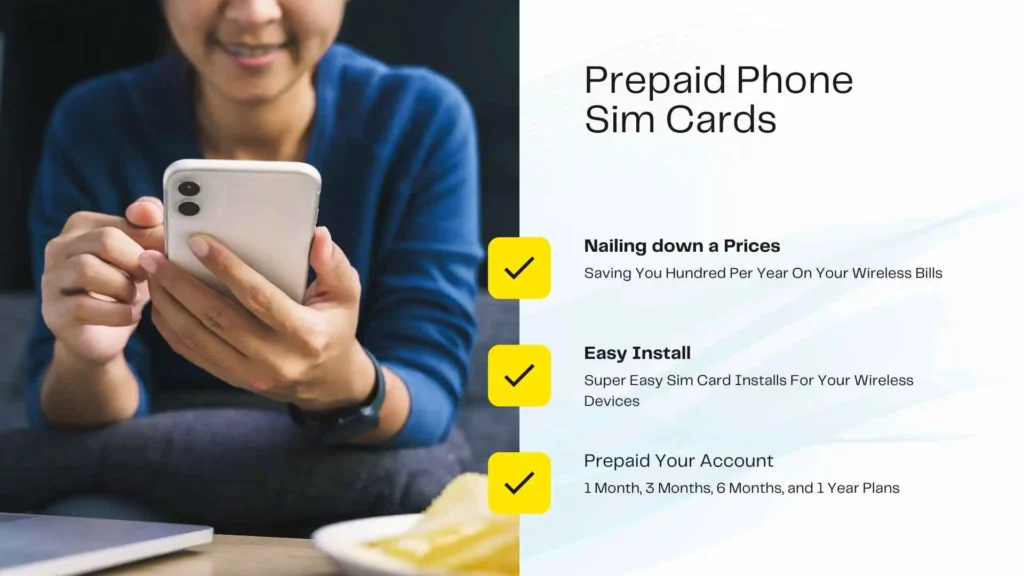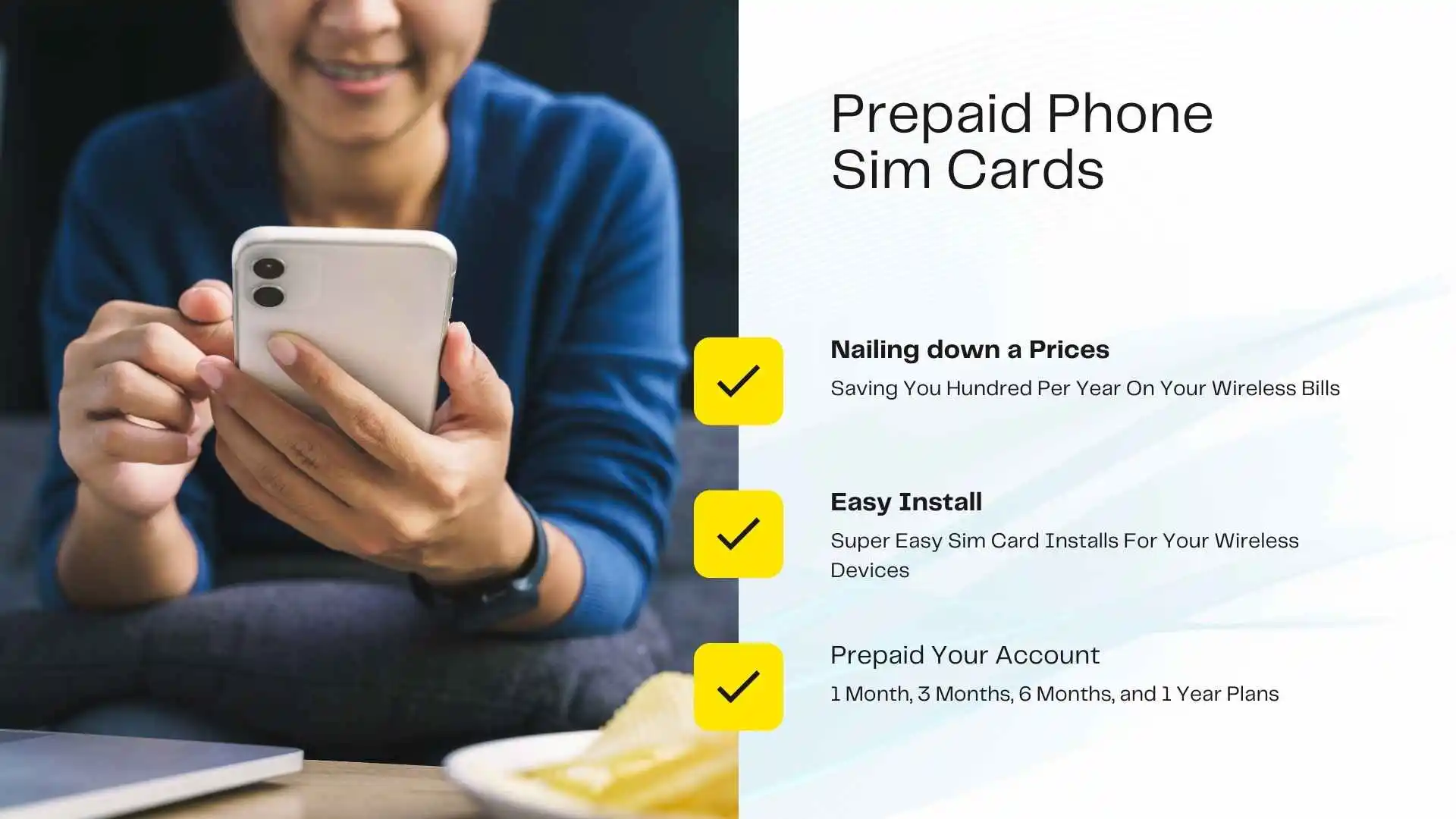 Unlimited data plans are now the most popular option from both large and small carriers, but not all unlimited data plans are created equal. Postpaid and prepaid unlimited data plans are available. Let's look at the differences between unlimited data plans.
Unlimited data plans are now the most popular option from both large and small carriers, but not all unlimited data plans are created equal. Postpaid and prepaid unlimited data plans are available. Let's look at the differences between unlimited data plans.
Prepaid carriers with great deals on unlimited data plans dominate the MVNO market. Prepaid carriers include well-known brands such as Metro by T-Mobile and Cricket, as well as lesser-known brands such as SpeedTalk Mobile and US Mobile. Before automatically signing up for an unlimited data plan from Verizon, AT&T, or T-Mobile, we recommend visiting Us at SpeedTalkMobile.com—you might find a price that's too good to pass up.
Are you wondering if unlimited data is right for you? See our Unlimited No Credit Check Phone Plans
What does "unlimited data" mean for my Prepaid Phone Sim Card?
Unlimited data means that you will never be cut off from using your phone to access the internet during the course of your phone plan's cycle (typically every month)—you can use as much as you want, whenever you want, with no fees for exceeding a set data limit. Some unlimited plans may have limits on how much high-speed data you can use, but you'll still be able to use your phone's data after you reach that limit. Your speeds will simply slow until the next cycle starts.
How do I check my Prepaid Phone Sim Card's data usage?
The SpeedTalk Mobile app or your online account are the most convenient ways to monitor your phone's data usage. To view your current data totals, log in to your account profile. You can also frequently view your data usage from the Settings menu on your phone. On an Android, go to Settings > Connections > Data Usage to see how much data you've used. iPhone users can view their data consumption by going to Settings > Cellular > Cellular Data Usage.
Once you have received your SIM cards in the mail, you will need access to the internet to activate your new phone.
To begin with, you will first need to open a web browser on your phone, tablet, or computer and navigate to the homepage of SpeedTalk Mobile using the URL – https://speedtalkmobile.com/.
Once you're on SpeedTalk Mobile's homepage you need to click the button. This will take you to the next screen, where you will be asked for your SIM card number.
NOTE: You can also enter the URL of the SpeedTalk Mobile SIM Card activation page (speedtalkmobile.com/activate) to get directed to the activation page.
Enter the 19 digits SpeedTalk Cellular SIM Card Number in the field provided. On the SIM Card back or on its packaging, you will find the SIM Card Number. To proceed to the next screen, ensure you review the number before pressing the Continue key.
Next, enter your Shipping ZIP Code into the field. Then, click the Continue button to display two options: Activate and Port-in.
You can now transfer your phone number from an old carrier (network provider) by clicking on the Portal-In. But, if the Activate option is what you need,
You will be asked to enter information regarding activation. In the section, you'll need to first enter your new ZIP code.
You will then need to fill in information like your First and Last Names, Address, State, City, Zip, and other pertinent details. You will also need to fill out the CONTACT INFO section with your Email Address (where activation confirmation messages will be sent) as well as your Phone number (where you can be reached).
After filling in all required fields, click the Continue
So, these are the steps that you will need to follow to activate SpeedTalk Mobile SIM Card on speedtalkmobile.com/activate for your phone.
When skimming the evolution of the SIM card, you likely noticed that they've become much smaller. But prior to the launch of the iPhone 4 in 2010, we really only had one SIM card size. Introduced in '96, it was the standard used in every phone and it made the GSM folks happy. Essentially, it was your entire phone on a card. It made things simple. If you wanted a new phone, all you'd need to do was take that SIM out, pop it into any phone and suddenly your phone number would be transferred to the new device. For over a decade, this was the standard, which made switching phones a breeze. Now? Not so much.
Like the Apple company. Wanting to save precious room for its newest generation of smartphones, Apple switched from using the standard Mini-SIM to the Micro-SIM once the iPhone 4 hit shelves.
Surprisingly, the Micro-SIM wasn't some new flashy SIM developed for the latest iPhone. Believe it or not, it was first introduced in 2003.
Back then, its purpose was clear: if a device was too small to fit a mini-SIM, you'd have to use the micro-SIM. In addition, the micro-SIM was designed for backward compatibility, meaning it can work with input generated by an older version of the SIM (such as the Mini-SIM).
In addition, despite its smaller size, the micro's performance wasn't impacted at all, as chip's contact area remained the same. It turned out to be scaled down – the card only needed its excess plastic to be cut from it.
When Apple released the iPhone 4 with the micro-SIM, it became the standard for most smartphones. Samsung, Nokia, and HTC are just a few of the manufacturers that adopted the new Micro-SIM. During this time, several upgrading to the iPhone 4 opted to use an adapter to get their SIM cards cut down to Micro's, as well.
If you thought Apple was done using smaller SIM cards, think again. Perhaps Apple was peeved they had to use a SIM card from 2003 on the shiny new iPhone 4. Maybe they just wanted to stay ahead of the curve and throw competitors off their trail.
In any case, the launch of the iPhone 5 prompted the public to realize there was a new SIM in town: the Nano-SIM. This choice to go small made life pretty difficult for users. Anyone upgrading to an iPhone 5 or switching from Android now had to get a new SIM card or an adapter.
Fortunately, most smartphones released since 2014 (both iOS and Android) now support Nano SIM card technology as the standard. Still, it's sad to see a card that small take over, as it was always much easier changing phones with the Standard SIM compared to the Nano.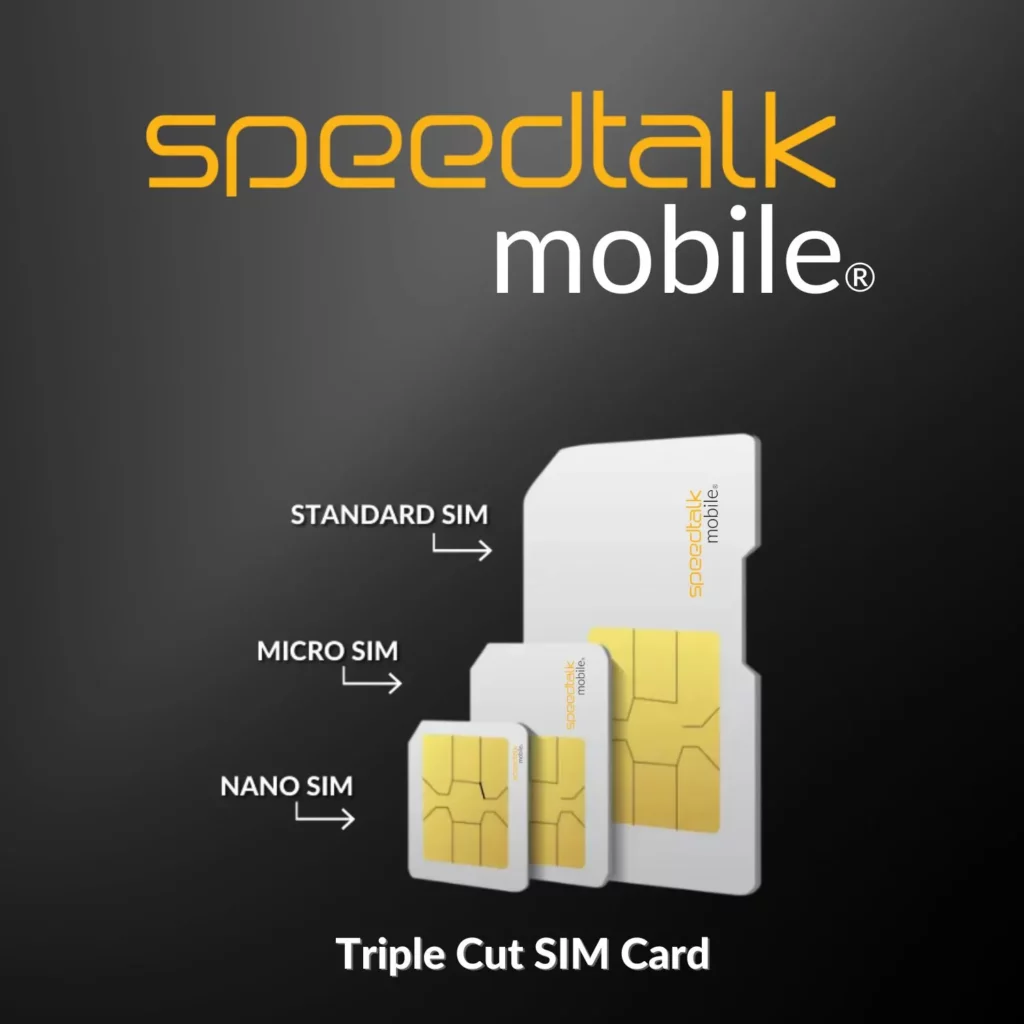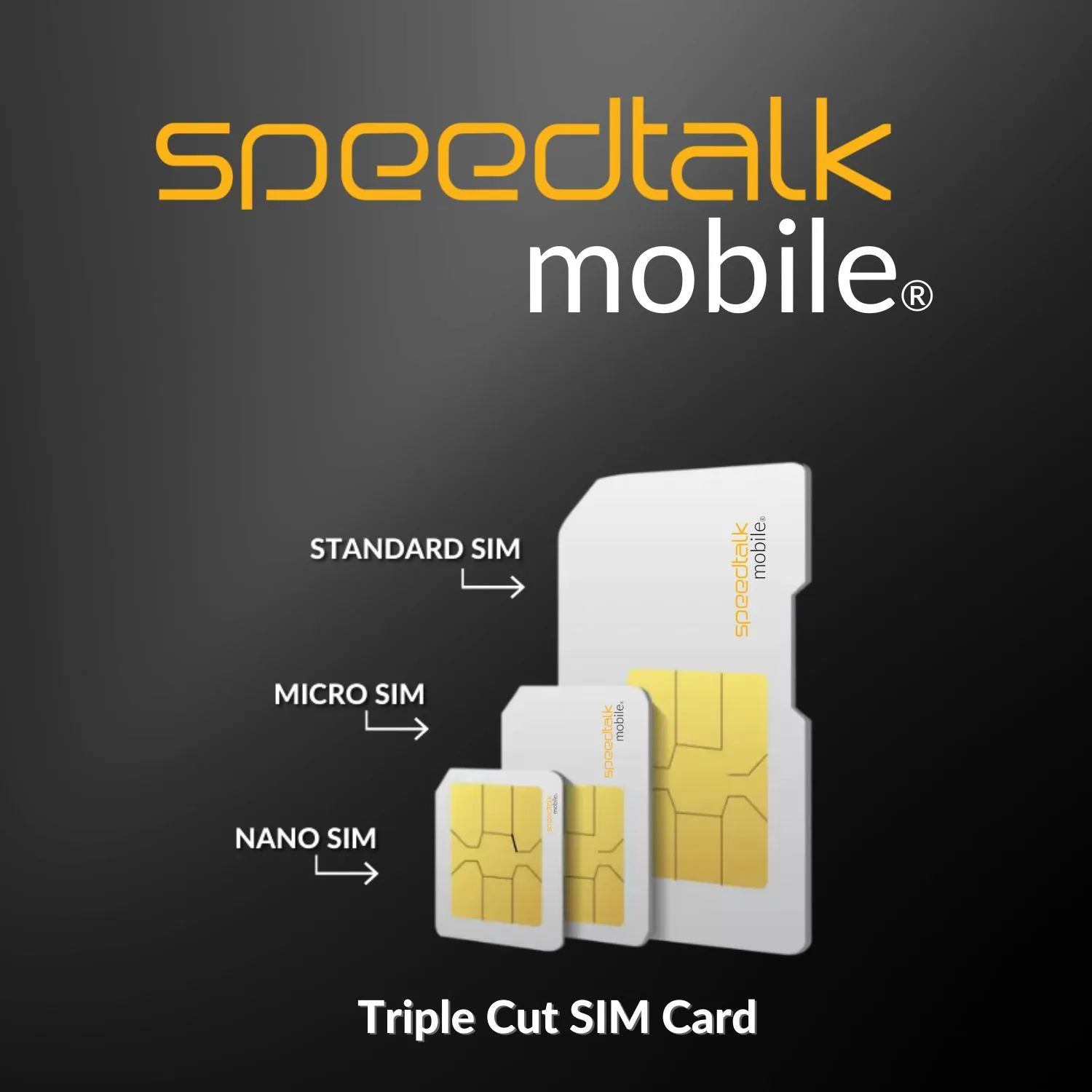 How To Replace Prepaid SIM Cards?
Inserting or removing a SIM card is an easy process once you determine where it is stored on your phone. Depending on the type of phone, it could be placed behind the battery. In that case, you will have to open the back panel. For other phones, the SIM cards can be found on the side of the phone.
Removing the SIM card is simple if you have the right tool. Depending on what kind of phone you have, you can easily pop it out of the slot with a paperclip or the edge of something like a credit card. There are some SIM cards that are in easier spots that can slide out with the tip of your finger.
Is installing the Prepaid SIM card hard?
Not at all, it takes about ten seconds. Take a look at this example of someone placing a SIM card in a phone.

HOW-TO REPLACE A SIM CARD VIDEO

If you are not sure how to insert the SIM card, look up your phone manufacturer's instructions online or watch a video on how to easily replace the card in the right slot.